The Difference Between Clean, Dirty and Lazy Keto
When I started the Keto way of eating, I felt a little overwhelmed by all there was to learn. I had so many questions about what to eat and how much, food replacements, sweeteners that don't raise blood sugar, and what is the difference between Clean, Dirty, and Lazy Keto. As I listened to videos I began to understand what they meant.
(This article has affiliate links. If you purchase through my link, I may receive a commission, but your price stays the same. Opinions about the products are all my own.)
Keto in a Nutshell
In a nutshell, Keto is a way of eating where you strictly limit foods with carbohydrates and opt for very low carbohydrate vegetables, oils and fats, meats (especially fatty meats), and low carbohydrate proteins. How you combine these foods and which you choose will vary depending on your taste, availability of foods, your budget and how healthy you want to eat.
Many people can follow a keto diet and lose weight without eating healthy, while others prefer to follow a strict "clean" keto diet plan instead. So what's the difference between clean, dirty, and lazy keto?
Clean Keto
Clean Keto is like the gold standard, the ultimate and sometimes difficult-to-attain or maintain standard of the Keto Diet. In short, you eat whole food only. You eat unprocessed, organically grown non-GMO vegetables, fruits, nuts, and seeds, grass-fed and grass-finished beef, free-range poultry and eggs, pastured pork, and organic dairy products, healthy, organic, non-hydrogenated oils, fats from the previously mentioned animals. The clean keto diet eliminates chemicals in and on foods.
Because these foods are generally difficult to find in restaurants, most of your meals will be prepared at home. Finding recipes, researching ingredients, shopping and cooking all take a lot of time and many become weary. Most who stick with clean keto eating will experience not only weight-loss but many other health benefits as well.
Dirty Keto
Dirty Keto sounds so, um, dirty, doesn't it?! Like, who would opt for eating dirty food? But that isn't exactly what that means. A dirty keto diet doesn't pay attention to the source of the food, the chemicals added, how it was grown or how it is cooked. The focus is on the basics of very low carbohydrate foods and high-fat meats. It's much easier and getting easier all the time as stores and restaurants cater to the increasing crowd of Keto Dieters.
Some folks try to eat as clean as they can afford and then eat "dirty" keto just sometimes. You can ask for a low-carb version of foods at many restaurants these days from fast-food restaurants to "sit-down" restaurants, serving burger/lettuce wraps and zucchini noodles. I even found one recently serving delicious cauliflower bread paninis and pizza.(Yum!)
It's especially helpful that many chain restaurants list the carbs, fat, and proteins in their foods so you can plan to fit that into your daily macros limits.
Lazy Keto
Lazy Keto is what a lot of folks fall into after following the Keto Diet for a while. It gets to be very time-consuming keeping track of every bite of carbs, fats and protein you put in your mouth. So Lazy Keto just counts the carbs–generally making sure that carbohydrates for the day don't go over 20 grams–without counting protein or fats. And this really works for some people. I would think that it really depends on your metabolism and if you also eat clean or dirty keto. 
So much of keto felt like guesswork to me and like a giant experiment when I started. Should I stick to clean keto? Can I get away with a dirty, lazy keto way of eating? I got in a rut of preparing the same meals over and over again because I didn't want to go searching for and experimenting with recipes, not knowing if they would be good.
Then I found the Custom Keto Meal Plan and I can't recommend it enough! You simply put in your information–what foods you like, daily activities, and goals–they make you a meal plan made just for you, with downloadable shopping lists and easy to follow recipes.
Here is what you get with this Customizable Keto Diet Plan:
*An eight-week meal plan based on the expertise of certified nutritionists, personal trainers, and chefs. It has a variety of foods and nutrients to help people not get bored with the diet and according to your personal food preferences so meals are enjoyable.
*Meals that have calories and macros tailored to your goals.
*They provide detailed recipes with step-by-step instructions to make meal prep simple and with options to change things up if you want to.
A downloadable shopping list for each week showing what ingredients you will need for those seven days.
 To learn more about the Custom Keto Meal Plan, click the image below.
You may also enjoy my articles Why I Love This Custom Keto Meal Plan and Why I Drink Nourishing Herbal Infusions and You Should, Too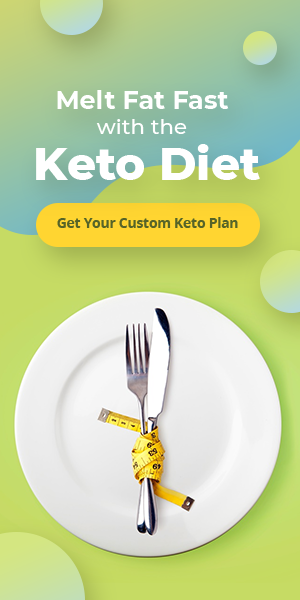 You May Also Like My Keto Sugar-Free Electrolyte Drink Recipe:
---
---