Setting Up Ancestry DNA Tests for Relatives
For a recent Christmas, my husband and I decided to give a gift to our parents that would then, in turn, give back to our family for possibly generations to come. We gave them the Ancestry DNA Test. We thought it would satisfy our family's curiosity as to where we all came from and hopefully confirm rumors of Native American and Jewish heritage that floated through the family stories. The thought behind giving the tests to them was to get a clearer picture than doing them ourselves. Of course, the further back in your pedigree you can to the DNA test the better.


Giving this gift was easier said than done. The giving of this gift was simple for my parents as they are local. They easily followed the instructions and sent in their tests. Getting them to my parents-in-law and then back to us proved to be more challenging as they are living in Guatemala! The country no longer has a mail service because it was so unreliable, so we had to wait for someone to take the tests to the country and then arrange for someone else to bring them back in a timely fashion. It took months of trying. When we finally turned in my father-in-law's test, it didn't work, so this time we took it to him ourselves when we went for a visit.
After turning in the results, it can take 4-8 weeks to get the results. More and more people are getting interested, so the last one we sent in took about 7 weeks. But it did not disappoint! More on the results later.
Please note that this article contains affiliate links, and that means that I may earn a commission if you buy something. Opinions about the products are fully my own.
First, Set Up Your Own Ancestry Account
First, you, if you don't have your own Ancestry account, you will need to do that to order the tests and to start your own tree. It's free to start.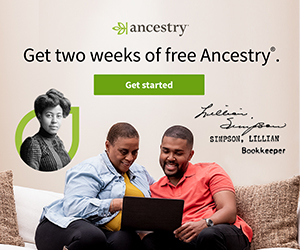 Next, Order the Kits
Next, you will need to order the kits for your parents, grandparents or other relatives. You can do that here: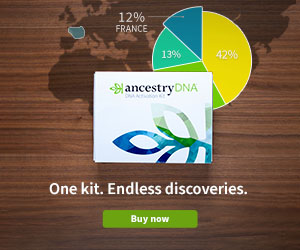 About Setting Up Ancestry DNA Tests for Relatives
I'm so curious about my ancestry that I don't really understand others who don't really care about it. So if you are setting up DNA tests for relatives who are not interested in having their own Ancestry account, you will want to follow these steps. My parents-in-law don't even have emails, so I had to start by setting up email accounts for them with their permission. Next, go to Ancestry.com and sign out of your account and register for an account in their names with their emails. For my parents who do use email, I walked them through the confirmation and set up details.
Connect Your Relative's DNA results to your Family Tree on Ancestry.com
Wait! You can connect your relative's DNA results to your own family tree on Ancestry.com? Yes! Because none of our parents were interested in monitoring their own Ancestry accounts, I linked their DNA to my own tree.  Because I did that, not only can I see their DNA, but I receive the messages and notifications for them about inquiries or DNA matches. I can correspond to potential relatives, etc. Even if you have parents or grandparents who are doing the DNA test and DO want to be involved on Ancestry, you can send them an invite to view or even to contribute to your tree. Why not make it a family affair with everyone contributing!
Managing a Relative's DNA on Ancestry
While you're waiting for your DNA results to come back, I recommend that you set up your Ancestry family tree if you haven't already. Add yourself, spouse, siblings, parents, and grandparents minimally. Be sure to add in whoever you have sent in the DNA test for to make the next steps super easy.
Also, your relative will have to go into their Ancestry account and give permission, or if you have set their account up for them, you will need to go into their account and give permission to add the DNA to your tree.
Sign into the relative's Ancestry account.

Click on settings in the top right corner.

At the bottom of this page, you will see a box titled DNA Ethnicity and Matches Access. Click Add a Person and enter your Ancestry email or username. Click "send invitation" and follow through to receive the invitation.

Now the DNA test will appear on your own Ancestry account in the DNA dropdown menu.
Linking a Relative's DNA Test to a Family Tree on Ancestry
Go to your Ancestry account and click the DNA tab and select Your DNA Results Summary.

At the top right, of the page chose this relative in the DNA dropdown menu if you have more than one relative's DNA which you are managing.

Click on settings in the top right of the page. This will open up the settings page for that specific DNA or click on Link to Tree in the middle of the page under the relative's name.

In the Section titled Family Tree Linking, click to choose a family tree. It will open a page that has a dropdown menu.

From the drop-down menu, click the name of a tree you want to link the person to.

Now Ancestry may try to find the person you are linking in the tree automatically. If they do this and it's right, click Yes; if not, click No and link it manually.

If you see a field that says "Please tell us who you are in your family tree," start typing the name of the person you are linking, then click on it when it appears in the drop-down menu.

Click Link DNA results.
When you finally get the notification that your Ancestry DNA results for your relatives are in, that is where the fun begins! If you have more than one DNA test attached to your tree, then you have a bit of navigating to do. Click on DNA in the top bar of your Ancestry account. Then Click on "Your DNA Results Summary". To toggle between the different DNA results you now need to click on the "View Another Test" drop-down menu in the top right of the page.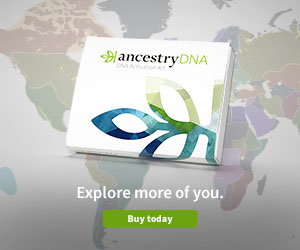 I've finished setting up Ancestry DNA tests for relatives, now what?
Explore Your DNA Results
The rest of the results are pretty self-explanatory. Have fun exploring through the different categories.
Finding Your DNA Story on Ancestry.com
To the left is your DNA Story. If you click on that you will see maps with the areas your ancestors are likely from. You will see the percentage of DNA matching others from those areas. You will see the migration of your ancestors from the areas they are from to the Americas. On the right of the map and below the Ethnicity Estimate, you may see Communities. You can click on the communities to get more information about migration to that area, DNA matches who are also a part of that community, people on your tree from that area and more. If you don't see communities on the right, click on a colored region on the map and more information and communities will appear for that area.
Finding Your DNA Matches on Ancestry.com
In the middle are your DNA Matches. Click this to see DNA matches from close relatives to distant cousins. From here you can view their public trees, see common ancestors (if you both have your trees filled out) and contact matches.
To the right is a new feature called Thru-lines. This is really helpful if you are trying to grow your tree and are stumped to find ancestors. This is where you hope you have DNA matches who are researching their family tree and adding it to Ancestry's site. With the Thru-lines, Ancestry searches other family trees on their site along with the DNA and then suggests possible ancestors. I'm excited to explore this new feature myself!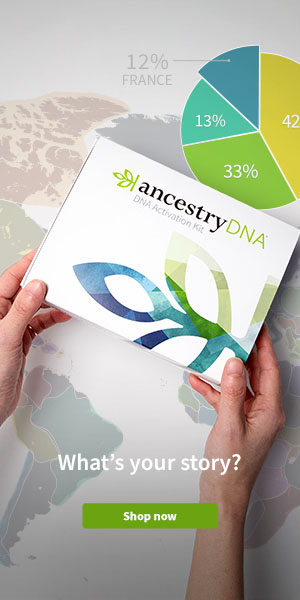 What We Discovered with Ancestry DNA
We were not very surprised with the DNA of my parents. I have been able to trace several lines back to the early colonial times and know that they came over to what is now the United States from England, Scotland, and Ireland. They are both about 95% from there and 5% from Sweden/Norway.
My husband's parents, both from Guatemala, gave us a huge mixture and lots of surprises. I'm sure that it will become more defined as more people from Central America and the places where their ancestors are from taking DNA tests. Not surprisingly, they both show a high percentage of DNA from Native America from Central America and from Spain. It was surprising to find that my father-in-law was also French (which borders Spain, so that makes sense), and both have a huge mixture from Southern Europe, Africa, and the Middle East. We don't take a lot of stock in the small percentages as so few people in these parts of the world have been tested with Ancestry DNA tests. But the possibilities are interesting, none the less.
If you're interested in family history at all, I recommend that you get DNA tests of older relatives while you can. We are so glad we were able to get the DNA of our parents tested and to answer some questions about our family roots! I hope these instructions for setting up ancestry DNA tests for relatives help make the process smooth.
You may also like my article on the joys of traveling with your grown children. How fun it would be to explore places where your ancestors came from together with your family and with multiple generations.
---
---